Orange Marine's foremost objective is to build, manage and supervise high quality wide-area networks for all group product lines.

Orange Marine also manages :
Interconnection services to third-party operators in France.
marketing a range of satellite based mobile telephony services.
exploitation and supervision of audio-visual transmission and broadcasting via satellite and submarine cable.



While developing their expertise in the submarine cable activity, Orange Marine has invested in a wide range of systems linking France to other continents.
With the installation of SeaMeWe 3, the longest fibre optic cable in the world, Orange Marine has seen the successful completion of a project signed in 1997 by 93 international operators.
This cable of more than 40,000 km links 33 countries over 4 continents (Europe, Africa, Asia and Oceania) ; the French connection for the cable is located at the Britany site of Penmarch.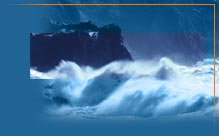 The TAT14, the most recent Transatlantic cable lands at Saint Valery in Caux ; it links Europe to America and provide an immense handling capacity to respond to the sharp increase in trans-atlantic communication, largely due to the Internet.
Orange Marine has an established presence worldwide, and has invested in cables linking overseas French territories such as Martinique, Guadeloupe, St Martin and Guyana to other islands in the Caribbean, as well as to the American continent (North America and South America).
The island of Réunion will shortly be connected via submarine cable SAT3/WASC/SAFE to Asia, Africa and Europe, replacing the existing satellite-based communication system.
Installing cable network on the ocean floor requires vessels specially fitted out for this type of operation. Orange's subsidiary Orange Marine has several cable ships equipped for laying new cable, and maintaining existing installations. Orange Marine's state-of-the-art maintenance technology is recognised worldwide.