The SIGCABLES site maintained by Orange aims to inform sailors, and especially skippers of fishing vessels and their crews, about the following :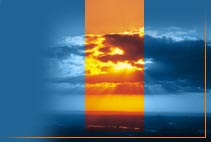 submarine active or non-active cable routes : all appropriate means to communicate their locations, and especially charts,
The risks to vessels incurred by fouling cables ; these might be material (loss of fishing gear and/or telecommunication breakdown caused by cable damage) or risk to life (accidents at sea).
The site provides :
Information about submarine telecommunication cables,
Advice on precautions to be taken to avoid hooking cables,
Corrective measures to take in the event of fouling a cable,
Procedure to follow in the event of decision to abandon fishing gear,
The potential penal liability in the event of submarine cable damage.
Warning: the positions of some private submarine cables may not be mentioned in this website as Orange does not operate them. Orange can not be held legally responsible of missing information.